The Village of River Ranch in Lafayette,La.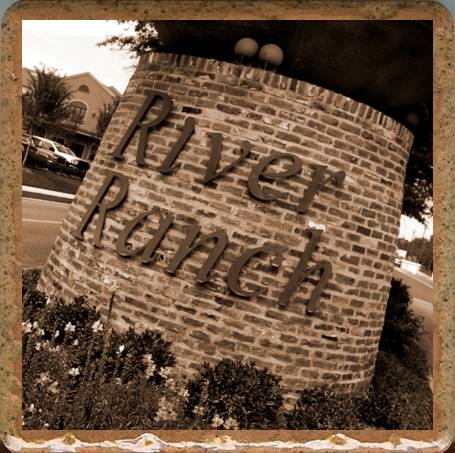 The Village of River Ranch is located in the heart of the city of Lafayette, Louisiana. It is home to over 2,500 residents, and visited daily by over 2,000 who come here to work and play every day.

The aesthetic influences found at River Ranch can be traced through the history and heritage of Louisiana. The diversity in Louisiana's culture and customs is clearly reflected in the architectural styles that flourish throughout the village. These seven major architectural influences are Caribbean, French, American Colonial, Creole, Acadian, Spanish and Neoclassical Revival. Each style has its own distinct character and personality, yet all work together to provide variety and interest throughout the many neighborhoods. At River Ranch, we have placed greater emphasis on architectural integrity, rather than size. A small Creole cottage, when well executed, contributes as much to the streetscape as a Southern plantation home. Estate homes with carriage houses, townhouses, and condominiums all have a place within River Ranch.

Helping home values are the many vibrant businesses that link the community together and are arranged to allow for people to visit on broad sidewalks and to meet all of their needs conveniently. A mix of retail, dining, and professional services all within walking distance is a return to the traditional concept of Main Street in America. Boutique mixes with larger retail chain stores to meet the needs of today's consumer in a traditional environment. Designed by award-winning architect Steve Oubre, The Village of River Ranch is representative of the New Urbanism movement as well as the rich heritage and culture of Louisiana.



For additional information or to see any home give me a call !!!
James Granger 337-326-0976
Click HERE!!! to see all available homes for sale in River Ranch
James Granger - Acadiana's Most Trusted & Respected Real Estate Professional
(337) 735-9364 Office • (337) 326-0976 Mobile • [email protected]
900 South College Road, Suite 100 • Lafayette, LA 70503
JOIN ME ON ONE OF THESE SOCIAL MEDIA PLATFORMS